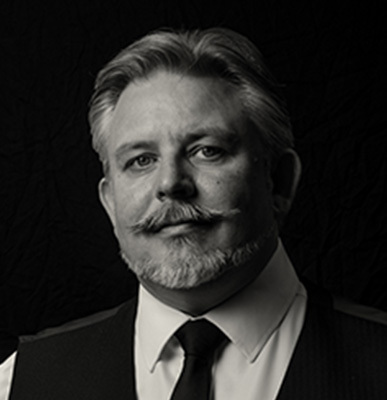 Gary Machin
Education Director
BBA & RB Training
Stoke on Trent
UK
Phone: 00447725 855132
Gary Machin Director of the Rogers Barber shops group & founder of RB Training, and Chairman of the Barber Council. Gary has supported the Hair council since 1997 as a member and was asked to chair the newly formed Barber council four years ago. He believes that "Professional standards in Barbering should always be paramount in the interest of client & consumer confidence". This is why it's important to maintain & pass on the skills & standards for the new generation of hair professionals.
Rogers Barbers was founded in 1964 and is a true family run business over three generations and now with 6 successful shops throughout Staffordshire and Cheshire. With the success and growing business Gary founded RB Training in 2003 to take control of staff education. This has developed into a leading training provider nationally & internationally providing bespoke education, CPD, train the trainer & apprenticeships training. Gary plays an active role as a qualified educator & assessor with accredited qualifications up to level 4.

Since 2000 Gary has supported & developed the Barbering standards in conjunction with HABIA, City & Guilds, VTCT & Ofqual recently this has led to becoming the lead representative in Barbering on the new trailblazer apprenticeship standard. He is now a consultant for the department of education & other agencies contributing to educational reforms. He supports various brands & companies working hard judging, educating & developing strategies to raise the professionalism of the barbering industry.

His most recent work has taken him around the globe representing the British Barbers Association as lead educator, judging competitions, educating & supporting major companies in USA, Canada, Middle East, Europe & Australia. When Gary isn't working on other projects his main focus is looking after his long standing client base of 34 years providing quality male grooming services, educating his staff & developing the business.

COURSES
BBA FOUNDATION BARBERING
BBA CREATIVE BARBERING
BBA CREATIVE MEN'S GROOMING - FADES AND FACIAL HAIR
BBA BESPOKE EDUCATION
BBA SIGNATURE SHAVE
BBA HAIRDRESSER TO BARBER
BBA CREATIVE MEN'S GROOMING - LONGER CUTS AND FACIAL HAIR
BBA CREATIVE MEN'S GROOMING - ALTERNATIVE TECHNIQUES AND FACIAL HAIR