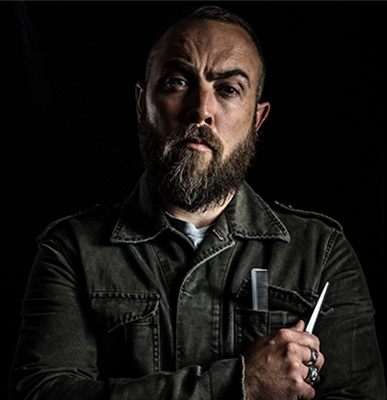 Dan Rix
Co- Owner
The Master Barber's Shop and The Company Of Master Barbers
Southport
UK
Phone: +44 (0) 7769 341282
Based in Southport, England, as specialists in traditional Male Grooming, many prestigious awards have been won, from the likes of The Hairdressers Journal, (' UK Male grooming Salon' & 'UK Retail Salon' ), National Hairdressers Federation (Barbershop Of The Year 2017 & 2018) and Modern Barber Magazine (Best Business Leader).
Dan has been published and featured in various Hair & Barbering magazines throughout his career and has held stage work in the UK for The Fellowship of British Hairdressing and Hairdressers Journal at Salon International.Dan is a State Registered Master Barber and works very closely with the British Barbers Association and the NHF as both Judges and Educators.
Dan has been fortunate to become a part of The American Crew Elite and has taken part with the Revlon Artistic Team and was able to attend and show at the prestigious Stylemasters Show in Paris.
COURSES
BBA FOUNDATION BARBERING
BBA CREATIVE MEN'S GROOMING - FADES AND FACIAL HAIR
BBA BESPOKE EDUCATION
BBA SIGNATURE SHAVE
BBA HAIRDRESSER TO BARBER
BBA CREATIVE MEN'S GROOMING - LONGER CUTS AND FACIAL HAIR
BBA CREATIVE MEN'S GROOMING - ALTERNATIVE TECHNIQUES AND FACIAL HAIR